Oh wow, this recipe is fantastic, I highly recommend this.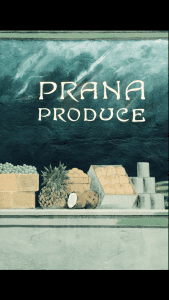 It's super simple and easy to make.  It's also:
Hydrating
Living
Nutrient Rich
Life Giving with Probiotics
So here goes, in a bowl:
Chop one clean ripe heirloom tomato or the best tomato you can find -hydrating and life giving – root chakra healing with its bright red color
Chop OG Cilantro to bring out flavors – heavy metal chelator – heart chakra healing
Add 2 tsp of organic stone ground raw tahini – protein and amino acids
1 sprinkle of Organic hemp seeds from Bulk Hemp Warehouse (these hemp seeds are actually grown in mineral rich soil and probiotics so the food is beyond being organic it actually has minerals and nutrients!)  – Essential Fatty Acids, Minerals, Nutrients, Protein
Fresh sliced Jalapeno – Warms the body, neutralizes bacteria/parasites, brings circulation and blood flow thru the body. -resonates to the heart chakra with its green color…healing and stabilizing
Minced Red Onion – Abundant in sulfur the beauty mineral. More like purple in color it opens the 7th chakra to cosmic awareness
Fermented Cabbage or Raw Sauerkraut – feeds the friendly bacteria and assists digestion.
This is packed full of flavor and completely nourishes the chakras and physical body on a deep level.
Enjoy and Injoy. Lots of love and blessings, Dodeeji