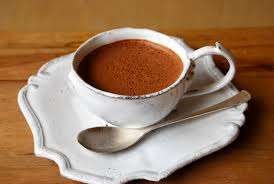 Cupid Cacao Super Food Elixir and Valentine's Day Breakfast
Well I have to say, no Valentine's Day would be complete with out chocolate and strawberries!  And so today we are creating some yummy goodness that is nutrient dense and easy to digest for this LOVE day.
First I have created a wonderful elixir and here is the instruction on that.  This elixir keeps you going for hours without any sign of hunger b/c you will be fed on a cellular level.
Chaga & Gynostemma Herb Tea Base (Also added Pau D Arco)
Brew this on a very light simmer for about 20 minutes. I like to keep some going all day on the stove top.  You might want to add a vanilla bean and let that simmer into the Tea infusion. This is extra good!
Now you want to create a nut mylk as apart of this base. I took soaked raw almonds ( to release the enzyme inhibitors) and placed a handful in the blender with some pristine water. I added some cinnamon.  Then some Tocotreniols to give it texture and cut the mixture creating a wonderful texture. I then blend and strain this.
Now you strain your tea base and pour this into your blender with the nut mylk . Another option for mylk would be hemp seed mylk.
Ingredients
Shilajit

Incan Spirulina

Maca

Ho Shou Wu

Cacao Powder

Whole Cacao Beans

Holy Basil

Ashwaganda

Bee Pollen

1/4

tsp

Royal Jelly